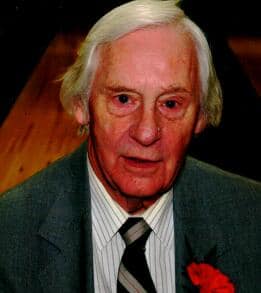 La Crosse-Edward A. Seielstad passed away on April 08, 2017.
He was born January 06, 1933 to Albert and Mary (Knight) Seielstad in La Crosse. Ed attended Central High School and then went onto University of La Crosse. He served 2 years in the Army in Europe. He attended the University of Idaho for Communications. After graduating he moved to Platteville, Wisconsin to start a career in radio. This is where he met Judy Richter. They were married in 1961. They moved to La Crosse in 1966 where they started a family. He was best known for a sports announcer for WKBT Channel 8. He served as a moderator on the High Quiz Bowl and managed the La Crosse Area Bowling Association.
Ed enjoyed golfing and bowling. He loved collecting Lighthouses and stamps. He enjoyed traveling to Door County. Mostly he enjoyed spending time with his family.
He is survived by his wife of 55 years, their children Mark, Gwen (Brian): two grandchildren, Jordan and Bryant (Lia): and two great-grandchildren Kayden and Landynn.
He was preceded in death by his father Albert: mother Mary: Father-In-Law Clarence and Mother-In-Law Marie, three aunts and one uncle.
A visitation will be held in his honor from 2 p.m. until 4 p.m. Friday 14, at the Coulee Region Cremation Group 133 Mason St., Onalaska.