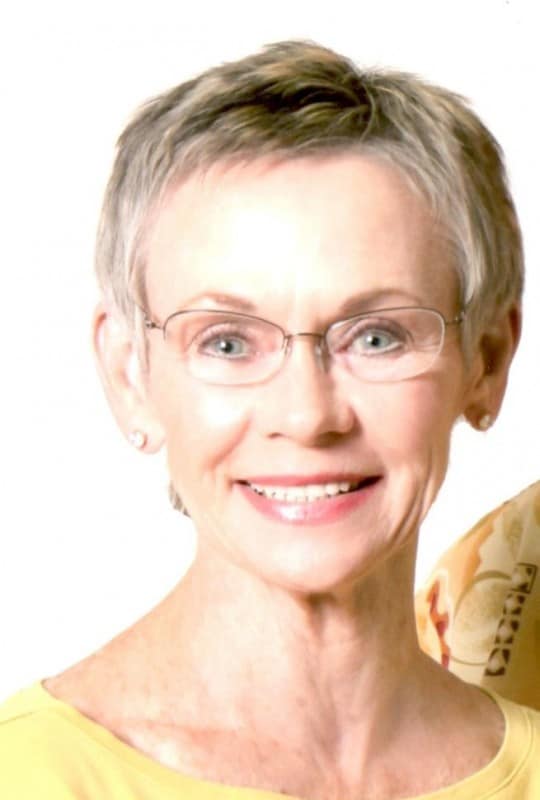 Fay C Gora, 76 of Onalaska, WI died May 10, 2017 after a long courageous battle with cancer.  Fay was born August 14, 1940, in Albert Lea, Minnesota, to Alma (Amundson) and Glen Routh.  She was raised on a farm with her 3 brothers and 3 sisters.  She graduated from New Richland High School in 1958 and continued her education at Mankato State University, graduating in 1962 with a Bachelor of Science Degree in English and Physical Education.  She later went on to earn her Master's degree at the University of Wisconsin-La Crosse.  Fay began her teaching career in 1962 in Burlington, Iowa.  She continued her career in Mankato, Minnesota and Elizabethtown KY where she taught 9th grade English.  Fay also taught physical education at Lake Crystal High school in Minnesota before settling down in West Salem, Wisconsin in 1971 where she taught 8th grade English for 31 years.  After 40 years of teaching Fay retired from West Salem Middle School and began volunteering. Fay volunteered at Mayo Clinic Hospice, Mayo Cancer Center, The Pump House, and the jail ministry.
Some of Fay's many interests and hobbies included reading, Pilates, movies, concerts, the theatre, watercolor painting and traveling, but her biggest pleasure was her friends and family.  She demonstrated the true meaning of friendship and knew the value of true friends.
In 1985 Fay began a long and happy chapter in her life when she was united in marriage to Marty Gora.  Marty and Fay enjoyed many adventures together throughout their 31 years of marriage.
She is survived by her husband Martin, step-children Sheryl (Duane) Gora-Bollom of La crescent MN, Jeff Gora of Colorado Springs, CO, and granddaughter Mackenzie Otterson of Mankato, Minnesota.  She is also survived by six brothers and sisters: Warren (Susan) Routh, Gail (Paul) Arnfeldt, JoAnn (Steve) Eaton, Allan Routh, Mark (Brenda) Routh, and Kristine Fischer.  Other survivors include sister-in-law Pat (Dave) Burbach, brother-in-law Jerry (Sue) Gora and many nieces and nephews.
Fay was preceded in death by her parents, her nephew, Patrick Arnfeldt, sisters-in-law, Fran Brown, Olivia Mutchler, and Margaret Gregory and brother-in-law Harry Gora.
In lieu of flowers the family requests memorials be given to the Salvation Army, North Presbyterian Church, The Pump House Regional Art Center, Hospice Care at Mayo La Crosse, or another charity of your choice.
Services will be held Friday May 19th, 2017 at North Presbyterian Church, 1327 N Salem Rd, La Crosse, WI.  Visitation will be held from 10 AM until Noon with services following.
Fay was a wife, grandmother (grandy as she liked to be called), friend, teacher, adventurer, and comic with a plucky, audacious, free spirit.
Coulee Region Cremation Group is assisting the family.