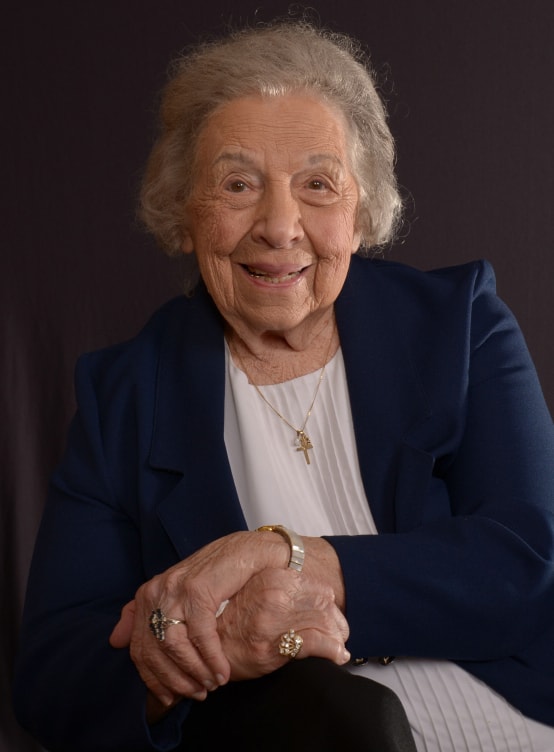 Gladys Elinore Green, 94, passed away unexpectedly on Wednesday, January 3, 2018 at Mayo Hospital in LaCrosse, Wisconsin. She was born on October 12, 1923 in Chicago, Illinois to Walter and Ella Massey. Growing up in Chicago, she loved dressing up and taking the streetcar downtown to go dancing.  This is where she met her lifetime mate, George Green. She married George in May, 1943 in Jacksonville, Florida. After completing his Navy ship tours during WW2, they moved back to the Chicago area to work and raise a family. They spent their retirement golfing and enjoying the warm climate in Myrtle Beach, South Carolina. Additionally, they traveled throughout the USA and other countries. When George passed in April of 2002, Gladys moved to Holmen, Wisconsin.
Gladys is preceded in death by her parents, Ella and Walter Massey; three sisters, Lorraine, Dora and Jean.  Since Gladys was the baby of her family, her nickname became "Babe." One of the many joys in her life was her family.  Gladys is survived by her 3 sons: George (Rita) and Geoff (Lena) in Connecticut and Glenn (PJ) in Wisconsin.  Gladys was blessed with 8 grandchildren and 18 great-grandchildren who live in Washington, New Hampshire and Connecticut. This summer the entire family will celebrate Gladys's life at their family reunion in June. She loved being with her family as well as neighbors and the Olivet Church extended family.  Gladys enjoyed the beauty of the Coulee region especially the short car rides in the country.
The visitation will be from 10:00 AM until the memorial service at 11:00 AM on Saturday, January 20, 2018 at the Olivet Beacon of Light Lutheran Church on French Island in LaCrosse, Wisconsin. Pastor Dave Baldukas will be presiding. There will be a luncheon to celebrate Gladys's life at the church immediately following the memorial service.
In lieu of flowers, memorial contributions may be made to the Olivet Lutheran Beacon of Light Church.
The family wishes to thank the staff at Mayo Clinic for their support as well as the pastors, staff, and volunteers at Olivet.