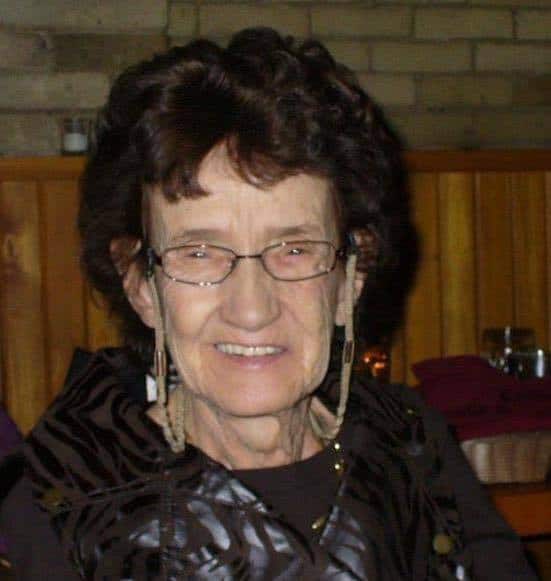 Janet Lorraine Minor 83, of La Crosse passed away October 1. 2017 at home in the loving presence of her youngest daughter Linda. 
Janet was born to Lester and Inez Oestreich on February 4, 1934 and raised in La Crosse where she attended Central High School. On May 9, 1953, Janet married Ken Minor in Waukon, Iowa, after a whirlwind romance that started with a kiss. As she often fondly declared, they were "sweethearts forever." Together they raised a large and loving family. 
Janet was the quintessential mother/caregiver to everyone who was blessed to enter this loving woman's life. She was an active mother, grandmother, great and great-great grandmother, and was extremely proud of it. To Janet family was everything. There was no such thing as "ex," "step" or "in-law," once Janet Minor let you into her heart you could count on permanent residence – her love was everlasting. Janet taught her large family many things, most importantly to be loving and loyal. She also taught us it was not only possible but essential to be tender and strong, vulnerable yet resilient, to love life, but to not expect it to always be easy. She lived what she preached: to roll with the punches and to rise to the challenges of growth and living. 
Always up for a nice dinner out or going to the theater, Jan enjoyed familiar pleasures and new adventures. Before she was 20 years old she had traveled to all 48 contiguous states, and she took pleasure in the travels she made later in life, to Mexico, the Caribbean, Washington DC and the Grand Canyon. She loved hosting big family gatherings and attending them as well. A woman with deep faith, Janet was very happy to find a home in the welcoming community at Olivet Church on French Island. 
Janet will be missed greatly by her loving friends and family: sons Bruce (Brier) Minor, David (Sandy) Minor, Brian (Lesa) Minor, Jeff Gilbertson, her daughter Linda (Brian) Liethen, Sister Donna Boardman, her daughters-in-law Janet and Letty, and her sons-in-law Peter and Ike. She would want a shout out for her grandchildren: Andrew, Ben, Brent, Collin, Corey, David, Dorothy, Eleanor, Josh, Randy, Stacy, and Terry, her 20 great and great-great grandchildren, cousins, nieces and nephew all of whom she loved deeply. She was preceded in death by her 
husbands, Bill Smith and Kenneth LeRoy Minor, her sons Keith and Kenny, daughter Sandy and her grandsons Chris and Kenneth Earl. 
Her memorial will be held Friday, October 6 at 11 a.m., visitation 10:00a.m. to the time of service at Olivet Beacon of Light Lutheran Church on French Island.
Coulee Region Cremation Group is assisting the family