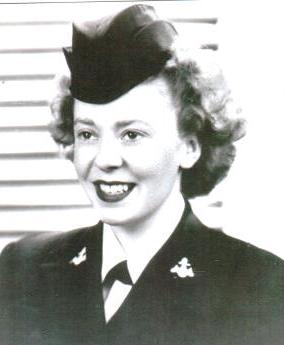 Jeanne Rastall,93, passed away on Sunday, December 24, 2017. She was born on November 8, 1924. She was preceded in death several years ago by her parents, Henry and Otillia Spangler; four sisters, Berenice, Marie, Maybelle, and Elma; and one brother, Harve. Her husband, William, passed away over 33 years ago. She is survived by three sons, Thomas (Kathy), Richard (Lori), and David; 8 grandchildren; and 13 great grandchildren. Jeanne graduated from Healy Memorial High School and later took a two- year course in secretarial and court reporting.
She had several interesting jobs with her last one working for the city of La Crosse, working for the police and fire commission. Her most enjoyment in working was meeting all of the wonderful people. She served in the Navy during World War II and was stationed in Washington D.C.
Going on the Freedom Honor Flight and going to Washington D.C. was one of the most wonderful experiences provided for veterans by local sponsors. It was wonderful to visit the place she had been stationed. A big thank you to the sponsors and everyone who helped to make it possible. In lieu of flowers, please send memorials to Freedom Honor Flight, P.O. Box 505, La Crosse, Wisconsin, 54602 or online at www.freedomhonorflight.org. A private service will be held by the family at a later date. Coulee Region Cremation Group is assisting the family.