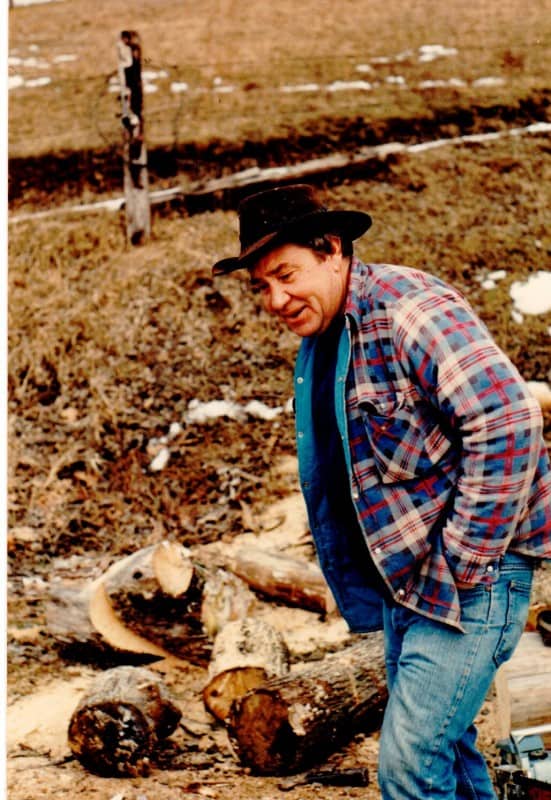 Lisle Trueblood passed away on Monday, February 26, 2018 in the Palliative Unit of Gundersen Hospital from Alzheimer's.
Lisle was born on February 20,1931 in Colorado to Dennis and Helen (Needham) Trueblood. He enlisted in the army at the age of 17 in December of 1948 and spent a total of 2 years, 5 months overseas. He served 14 months in Korea at the start of the Korean war, involved in heavy combat.
He was discharged June 1952 from Camp McCoy and remained in the area for the rest of his life. He married Gertrude McLain in September of 1952 and she died September of 1956 from Leukemia. On October 12, 1957 Lisle married Caroline Feldbrugge and they were blessed with four children; Terry, Peggy, Rose, and Timmy.
In fall of 1963 Lisle and Richard Gillis purchased Eustice Tool and Die, and together, formed Truegill Tool and Die. Lisle bought out Gillis' interest and became sole owner in 1965 and renamed it Trueline, Inc. which is owned by his son, Terry, today. Lisle retired from Trueline in January, 1992 and moved to rural West Salem to enjoy the peaceful country living.
Lisle's talents were many and varied. He was a master tool and die designer and builder, a designer and builder of automatic machinery, he operated heavy machinery in construction, and he was a house builder doing hands on construction. As a young man in Colorado, he worked on ranches, broke horses to ride and participated in Rodeos.
Lisle enjoyed his family and friends playing golf, cards, and water skiing on the Mississippi. He enjoyed hunting, making yearly trips to Colorado for elk and deer.
Lisle was a life member of the VFW- Korean War Chapter, Lifetime member of the NRA, member of the TRGA for many years, the chamber of commerce, Wisconsin Manufacturers Assoc. and served on the Advisory Board at WTC- Tool and Die Dept.
He is survived by his wife, Caroline; 4 children, Terry (Rhonda Rood), Peggy Trueblood, Rose (Gregg) Miller; Timmy (Lisa King); seven grandchildren; three step-grandchildren; three brothers, Stanly (Anne) Wheatland, WY, Dennis, Grand Junction CO, and Frank, Delta, CO; one sister, Cora (Leonard) Pipkins, Parachute, CO. He was preceded in death by his parents; his brothers, Theodore and Keith; his sisters, Mary Lee, Rose, and Helen; and his first wife.
Services will be held Friday, March 2, 2018 at 10:30 AM, with a visitation beginning at 9:30 AM, at Coulee Region Cremation Group in the Prairie Room, 133 Mason St., Onalaska, burial with honors following at Onalaska City Cemetery.  Father Peter Raj is officiating.
Family extends special appreciation and thanks to Bluffview Memory Care of Holmen, where Lisle spent the last year, Gundersen Health Systems Palliative Care and Dr. Mary Bassing. Coulee Region Cremation Group is assisting the family.