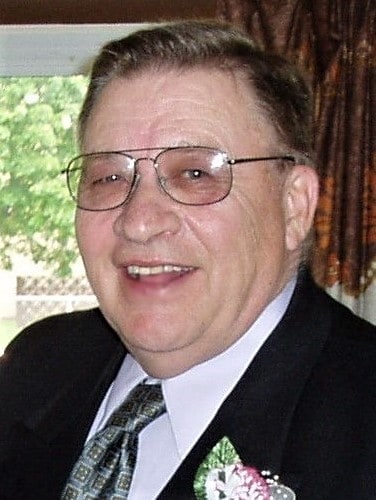 Lonnie James Johnson, 75, of Onalaska, Wisconsin, passed away on Thursday, April 13, 2017, at the Hillview Healthcare Center in La Crosse, Wisconsin.
He was born in Strawberry Point, Iowa on October 28, 1941.  He grew up in Iowa but lived most of his adult life in Wisconsin.  After graduating from Rockford High School in 1960, he served in the U.S. Army from 1962 to 1966. Although he had various jobs over the years, he was driving school bus for the Holmen School District when he retired. His smile, infectious laughter, and caring way were the perfect fit for this position and it was always a joy to see the many drawings, cards and gifts he received from the children and their families displayed in his home with pride.
Lonnie was a very social person who was always willing to lend a helping hand to a friend, family member or stranger.  He enjoyed reading, playing cards, fishing, and learning all he could about Reiki and spiritual healing.  But most of all he loved people and sharing his time, laughter, and unique personality with those who opened their hearts to him.
Lonnie is survived by his children; Troy (Dee) Johnson, Lisa (Jerry) Ewert, Angela (Bryan) Adams, and Paul (Shawna) Johnson;  three grandchildren, Michael Ewert, Cassandra Johnson, and Kaci Johnson; and two great grandchildren, Destiny Ewert and Niomi Johnson; his brother Jerald (Marie) Johnson, sister Evelyn Mattison; and many beloved nieces and nephews.  He is also survived by Joan Shawley, the mother of his four children as well as Janelle Parcher, Jackie Millette, and Jennifer Myhre who played a unique and loving role in his life. He was preceded in death by his parents, Everett and Ruth Johnson; and great grandchildren Paiton and Phoenix Johnson.
Please join us in celebrating Lonnie's life with stories, laughter, love and food (sandwiches, salads, coffee, etc.). The celebration will be on Friday, April 21, 2017 from 3 to 7 PM at the Onalaska American Legion.  A service will be held at 3:30 PM.
Lonnie's family wishes to express a special thank you to nurses and staff at Hillview Healthcare Center as well as Gundersen Lutheran Hospice for the care they gave him and the support they provided us.