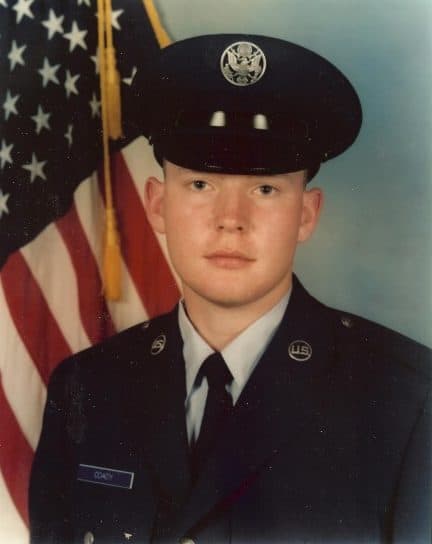 Michael A. "Mikey" Coady
Michael Arthur Coady, 43, of La Crosse, died Thursday, September 28, 2017, with his family by his side at Mayo Clinic Health System, La Crosse.
He was born April 10, 1974, in La Crosse, the son of Donna (Stancil) and William Coady, Sr.
Michael graduated from Logan High School in 1992 and then went on to serve his country in the United States Air Force for 21 years. His service commitment led him to various countries in support of multiple missions and operations. He married Shelby Hawkins in Iowa and sadly she preceded him in death a few years later. Michael's heart was generous, kind, and caring. He enjoyed multiple sports and his friends.
Survivors include his four children, Bridger Hawkins, Sierra Coady, Natalia Salnicky, and Collins Coady; his mother, Donna Coady; his brother, Billy (Jacquie) Coady, Jr.; his sister, Shannon (Coady) Clugston; and numerous loving extended family members.
In addition to his loving wife, he was preceded in death by his father, William Coady, Sr.
A memorial gathering will be held Sunday, Oct. 1, 2017, beginning at 1:00 p.m. and concluding with a remembrance service at 2:00 p.m., followed by military honors, at Red Cloud Park on Indian Hill, La Crosse. A celebration of life will continue at the L&M Tap, 631 Copeland Ave., La Crosse.
In lieu of flowers, memorials may be given to the Boys and Girls Clubs of Greater La Crosse. Coulee Region Cremation Group is assisting the family.
Please continue to keep Mikey in your prayers. He has flown his last C-17 flight to heaven and his last words would be "Go Pack"! We will miss you, Mikey!