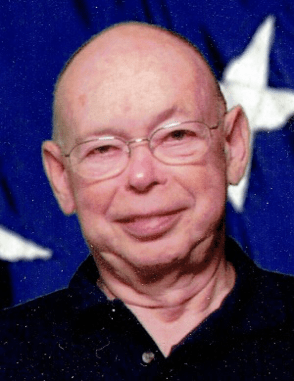 Robert E Jacobs
MSGT Robert E. Jacobs 81 Died November 21, 2017 after a long battle with cancer. He was born November 6, 1936 in Brush Hollow, WI. The son of Harry and Madge (Clark) Jacobs. He attended Brush Hollow Grade School and La Farge High School. Upon graduation from High School he joined the USAF where he was stationed at Ellsworth AFB SD, Sidi Slimane AFB in Moroco North Africa, Offutt AFB, NE, Lowery AFB, CO, Grand Forks, AFB ND, finally ending up at Vandenburg AFB, CA where he retired after 20 years of service. In 1960 he married Patricia A La Rose at Offutt AFB in Omaha. Together they had 3 children, Kathleen Manninger(Mike Olson) Robin Jacobs(Jill Dempsey) and Robert Jacobs II. They divorced in 1985. Upon retirement from the USAF, Robert and his family moved to Fitchburg MA, where Robert did construction work. He then moved to La Crosse, WI and went to work for the G. Heileman Brewing Co. as an electrician. He met and then married Nancy L Zeisler in 1987. He retired from the Brewery in 1998. He and Nancy enjoyed many good years of retirement. Their adventures took them to all 50 states and all presidential libraries but 1, along with many other destinations.
Robert is survived by his wife Nancy, three Children, 1 step daughter Jacey Addis Penn(Randy), brother Donald(Vicki) Jacobs, sister in laws, Virginia (DeeDee) Boisen & Marge Milliren. Five grandchildren, Patricia & Greg Manninger, Devan & Seth Minor & Sebastian Penn. Five great grandchildren and many nieces & nephews. He was preceded in death by his parents and an infant brother Richard Jacobs, half-brother Dick Elliot, sister & brother in law Barbara & Rod Engebretson, brothers in law James Milliren and William Boisen and his first wife Patricia.
A memorial service will be held at 11:00 am on Wednesday, November 29, 2017 at Coulee Region Cremation Group, 133 Mason St. Onalaska, with visitation from 10:00 am until the time of the service. Burial with Military honors will follow at 1 pm at Oak Grove Cemetery 1407 LaCrosse St. LaCrosse, WI 54601.
To view Robert's memorial slideshow please copy and paste the link below into your browser.
https://www.tributeslides.com/tributes/show/4KXTK27249J6XKTM