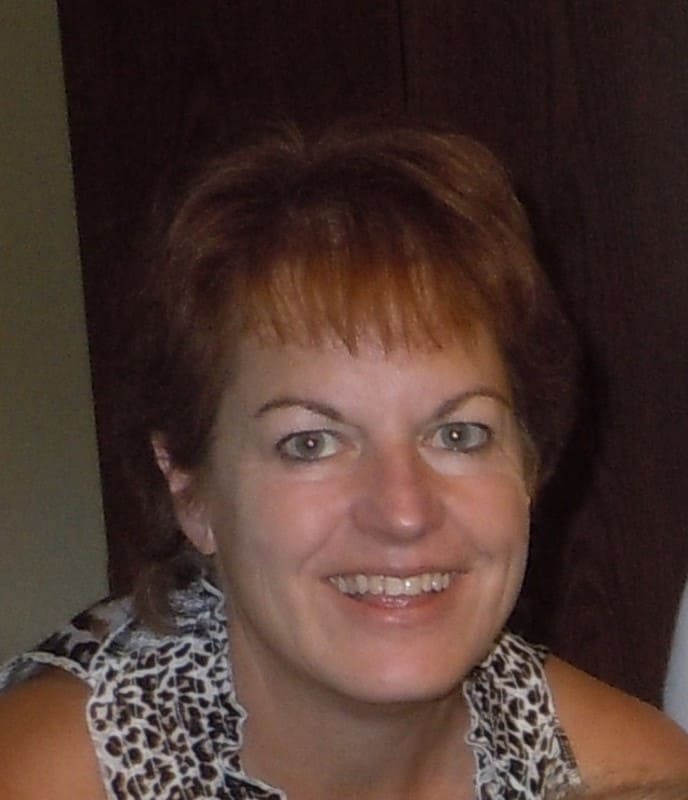 Anna Louise Thayer, 65 of Rockton, WI, passed away on Sunday, September 24, 2017 surrounded by family.
Anna Lou was born to Ruth Irene (Hutchens) and James Edward Rynes on March15, 1952. She was the third born of six girls.
On October 4, 1969, Anna Lou was united in marriage to Thomas George Myers of rural Hillsboro, WI, where they shared much work and more memories working the family farm. They were blessed with two children. A son, Stacy (Jodi) Myers who now runs the farm, and a daughter, Misti Myers of rural Ontario, WI.
On July 19, 2016 Anna Lou was united in marriage to Danny Joe Thayer and gained three step children. Danny (Jody) Thayer of Dane, WI. Chad (Amber) Thayer of Hillsboro, WI. And Allison (Josh) Clark of Cashton, WI.
Anna has ten grandchildren, Haley (Alex) Lunnen and Tisha Wood, Derek and Ricky Myers, David, Ashley, Dilana and Devon Thayer, Audrey and Lily Clark. Anna Lou also has a great-grandson, Bentley, who has been a constant source of enjoyment and pride.
Anna Lou enjoyed decorating her yard with rocks, flowers, and other treasures. She was a collector of beautiful glassware including Fenton and cranberry glass. She also loved hunting for mushrooms. Before retirement, Anna Lou worked for 19 years at OceanSpray in Tomah. She and Danny enjoyed playing euchre and bingo.
Anna Lou is survived by her husband, Danny, sisters Regina (Tom) Schumacher, Bernadette (Steve) Berendes, Leona (Bob) Zielsdorf, Theresa Rynes, Jacqueline (Gerry Bauman) Savall, her children, grandchildren, inlaws, outlaws, and numerous nieces, nephews, and cousins. She was preceded in death by her parents and grandparents.
Visitation will be held at the La Farge Free Methodist Church in La Farge, WI on Wednesday, Sept. 27 from 4 to 7 p.m., and Thursday Sept. 28 from 11 a.m. to 1 p.m. Funeral Services will be held on Thursday at 1 p.m. officiated by Pastor Mark Phillips.