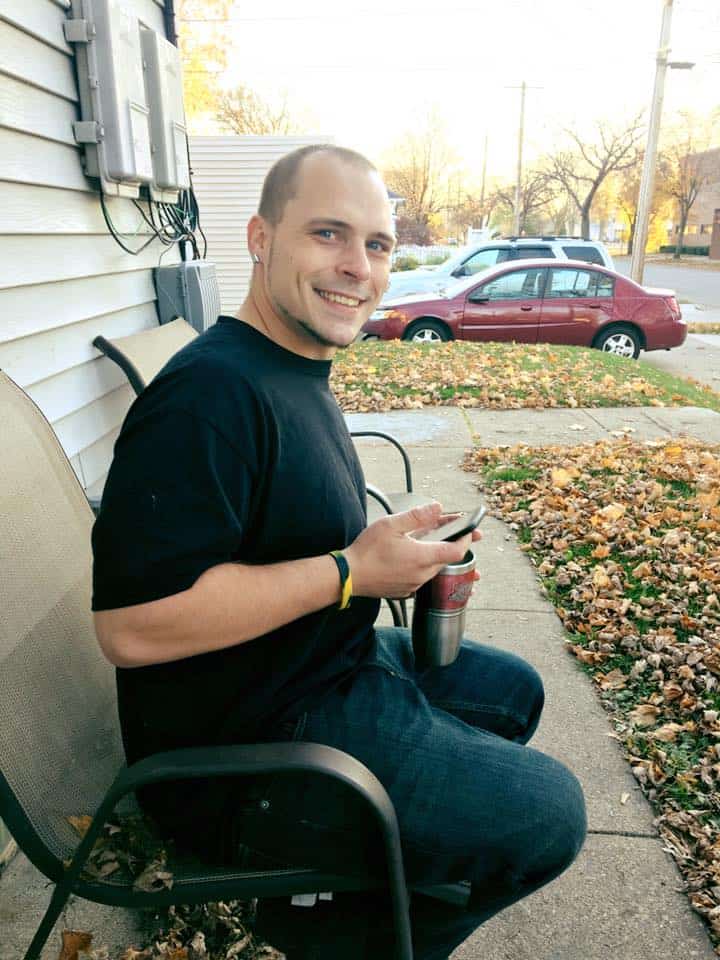 Brandon Gerald Grosskopf, 31, of La Crosse passed away unexpectedly on Tuesday, December 26, 2017.
He was born February 13, 1986, in La Crosse, to Barbara (McNeill) Volden and Kevin Grosskopf but was raised with love by his step-father, Patrick Volden.
Brandon is survived by his mother, Barbara, his three sisters, Bobbie McNeill of Minnesota, Becky (Jason) Slocum of Florida, and Amy Calkins of Washington. He is also survived by his nieces, Anisah, Hazel, Mercedes, and Selina. Brandon is survived by his grandparents, Cal and Sue Grosskopf; Six uncles, Pete McNeill, Rex McNeill, Wayne Young, Michael Young, Steve (Rhonda) Grosskopf, and Greg (Karen) Grosskopf; and Six aunts, Vicky (Wayde) Anger, Patti Miller, Diane (Rich) Czechowicz, Cynthia Wolfe, Kim (Charlie) Nelson, and Carrie Roberts. Brandon was also survived by many, many cousins on both sides of his family.
Brandon attended Logan High School and graduated in 2004. He was very active in wrestling and football while in school. Brandon enjoyed spending time outdoors, especially camping. It is something we did growing up every summer at Goose Island.  Brandon will be remembered most by his contagious laugh and his infectious smile. He was so easy to get along with and fun loving, with a fantastic sense of humor. Brandon will be missed by everyone who ever had the pleasure of knowing him.
Brandon was preceded in death and will be reunited by both fathers, Patrick and Kevin, his grandparents, Gerald and June McNeill, and his Uncle Bill Young and Aunt Nancy King.
A memorial service will be held at 12 p.m. Saturday, January 6, 2018, at Coulee Region Cremation Group, 133 Mason St., Onalaska, with visitation from 10 a.m until the time of service.
Our family would like to express our gratitude to the staff of Coulee Region Cremation Group for their support and care of our son, brother, nephew, and Uncle Bam Bam.
"You wake up every morning to fight the same demons that left you so tired the night before, but its not the drugs that make a drug addict, it's the need to escape reality."
– Mashup of two quotes from Healthyplace-