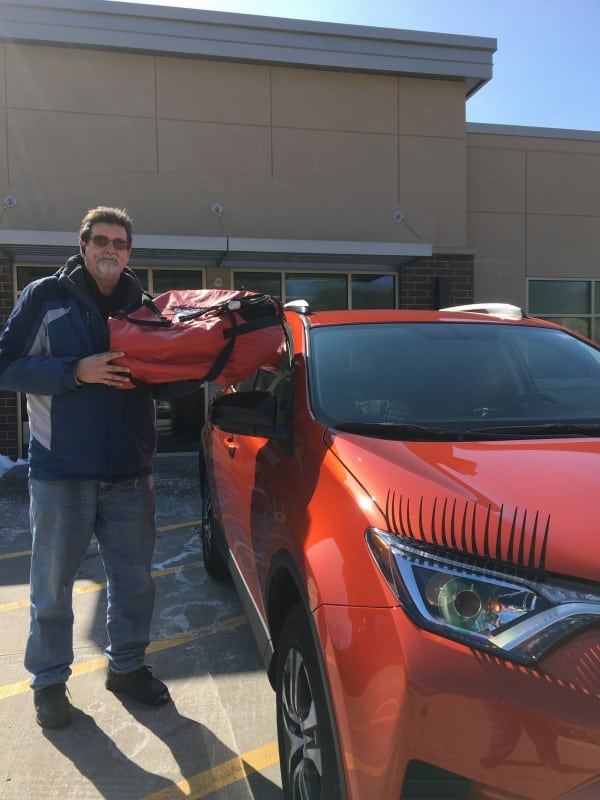 David Melvin (Ole) Olson, age 65, of La Crosse, WI. passed away peacefully on August 19, 2017 in Benedictine Manor after a brief cancer illness. He was born on December 8, 1951 to Marcella and Melvin Olson.  He shared his life for the last 15 years with Jolene Quinn.  Dave was in the pizza industry for 50 years, having started at the Pizza Villa at age 15.  He owned and operated several Happy Joe's restaurants for almost 40 years in La Crosse and Onalaska.  Dave achieved his lifelong dream when he and Jolene created Ole's Pizza Company, a professional mobile kitchen and food trailer.
Dave was a pizza artist, who loved to create new recipes.  He always said he just wanted to "make everyone happy".  Dave was a star basketball player at Aquinas and his team went to State.  He attended UWL and was a member of Delta Sigma Pi Fraternity.
He enjoyed woodworking, boating, travel, sports, and riding his Harley.
He is survived by his significant other, Jolene (Erlewein) Quinn, sister Diane (Deane) Kishel, and brother Denis Olson, 5 nieces and nephews, 6 great nieces and nephews, and many cousins.
Thank you to all his friends that reached out to him during the sudden illness.
Dave was a member of the Valley View Rotary for 15 years.  He was always a friend to libraries, doing summer reading programs for children and, of late, he served pizza at the South Branch Library with the food trailer to support their efforts to build circulation.  He took pleasure raising money for local organizations.  He was also a Big Brother.
A Celebration of Life will be held September 2nd from 12:00 pm-4:00 pm at American Legion Post 52 at 711 So. 6th Street in La Crosse (corner of 6th and Market St.).  A memory sharing will begin at 1:00.