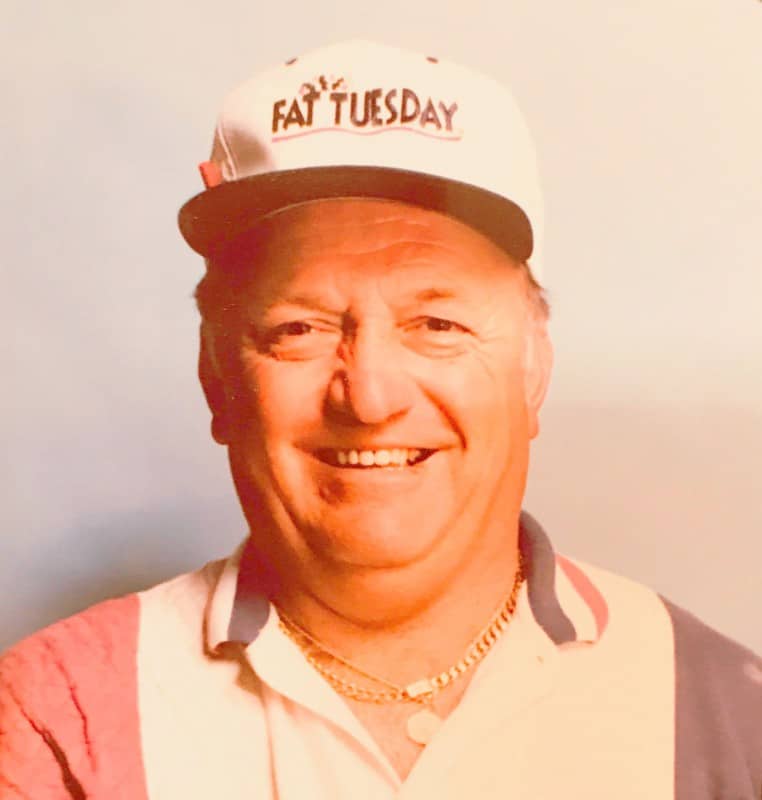 Orlando "Fred" Warren Freng, 71, finished his journey to heaven in his wife's arms surrounded by family and loved ones. Tuesday, November 21, 2017. He was diagnosed with ALS in 2016 and battled the disease courageously until the end.
Orlando was born on August 23, 1946 in La Crosse, WI to LaVern & Effie Freng of Mindoro, WI.   He married his wife, Patricia Louise Melde on December 16, 1967.  He was looking forward to celebrating their 50 yrs of marriage this December and had already planned the celebration.
Orlando had many accomplishments in his life, all of which were intended to provide a future for his family.  Early in his marriage, while working as a carpenter, He and his wife Patricia started a foster care home in La Crosse, WI.  At that time, it was the first home of this type for girls in the area.  Over the years, they went on to care for over 120 children of all ages in their home.
He started his own construction business, O. Freng Construction, in 1973 and had a very good reputation as a builder.  He was very well liked by his employees, customers, and the vendors he did business with.  He was a friend to all he met and never forgot a name.
Orlando was a strong Norwegian who cherished his family and had a strong work ethic.  A motto he lived by was "if you don't do it right, don't do it at all."He was very passionate about fishing and would go fishing with his wife, children and grandkids every chance he had.  He liked to travel, particularly to Las Vegas, Laughlin and Mexico.   He was an avid trap shooter and had won several awards for his shooting skills over the years.  He looked forward to hunting with friends and family and it was always about the camaraderie.
He was a very caring person whose family meant everything to him.  Family vacations were always second to none.   He especially liked interacting with his grandchildren and sharing his knowledge of life and its various ups and downs and how to get through them.
He enjoyed making wine, but not nearly as much as he enjoyed sharing it with friends and family. It was not hard for Fred to make friends.  He was a very genuine and generous man, outgoing to all and could strike up a conversation with anyone at any time or any place.
Orlando is survived by his beloved wife, Patricia Louise Freng of La Crosse;  his son, Mathew (Melissa) Freng of La Crosse, two daughters, Melissa (Robert) Clements of Sun Prairie, WI and Michelle (Brad Edstrom) of Saint Charles, MN; two special foster daughters that had become a  permanent part  of our family  Virginia Mercier of La Crosse and Ida (Ricky) Luhman  of La Crosse;  four sisters, LaVonne Paisley of Onalaska,WI, Mary (Sid) Welda of Onalaska, WI, Joan Danielson of Mindoro, WI and Patti (Patrick) Pedretti, of Holmen,WI;  four brothers, Lawrence (Luanne) Freng of Northglenn, Colorado, David (Bernice) Freng of Colorado Springs, Colorado, James (Sandy) Freng of Mindoro, WI, and Steven(Rosa) Freng of Mindoro, WI; grandchildren, Trystan Patrick Kavanaugh, his first-born grandchild that was his caregiver the last month of his life,  Connor James Kavanaugh, Lucas and Bryce Freng, Kaleb and Kylie Smith of La Crosse, Madison and Sam Holtz of Saint Charles, MN, Marina, Eleanor, and Sebastian Clements, of Sun Prairie, WI. As well as the foster grandchildren who continued to be an important part of the family. Carla(Jarrod) Willis of Madison, WI, Stanley(Stephanie) Howe of La Crosse, Jennifer Meyers of La Crosse, and Michael(Samantha) Arentz of Huntingtown, Maryland.
Orlando was predeceased by his daughter Maranda Freng, who passed November 18, 2009, his parents LaVern and Effie Freng, his mother and father in law, Donald and Myrtle Melde, his sister in law Kathryn McCarthy, his brother-in-law's, Harold "Doc" Danielson and Raymond Paisley, two nephews, Jason Freng and Andrew Konetchy, and his daughter in law, Keri Freng.
A very special thanks goes out to Patti & Patrick Pedretti and Marge & Floyd Briggs for being such good travel partners and giving your assistance all the way around.  The good times we have enjoyed with you would not have been possible without your help and will never be forgotten. Thanks to Jerry Edberg and Steve Esterly (Bev Remis) for helping with the farm upkeep and fish. Special thanks to GLH staff: Care coordinator Jane (who was always be counted on), RT staff, RN's, Chaplain and Palliative care staff that cared for this special man in our life.
According to Fred's wishes, all that attend memorial service should come dressed in comfortable informal clothing. A celebration of life will occur at a later date and an announcement will proceed the event.
In Lieu of flowers, the family requests donations that will be used to fund causes for diseases that have affected our family so closely as well as other local causes that were important to Fred: ALS Foundation and the Leukemia/Lymphoma Society.
There will be a funeral service held in his honor on Thursday, November 30, 2017 at 12 PM with a visitation beginning at 10 AM until the time of service with a hot meal to follow held at Coulee Region Cremation Group, 133 Mason St., Onalaska, 54650.
To view Fred's memorial tribute video, please copy and paste the link below into your browser.
https://www.tributeslides.com/tributes/show/BQ7DYGRYD3C5RRBT