Lenna Darlene Campbell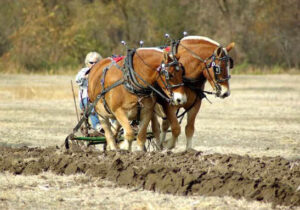 Lenna Darlene Campbell, 75, died January 31st, 2021 at La Crescent Health Services.  She was born February 6, 1945 in Kansas City, MO.  Her parents, Joseph Orma and Audrey Skates, and sister Judi Allegri also of Kansas City preceded her in death.
Lenna became a member of the La Crosse and Coon Valley communities in about 1973.  Lenna taught interior design for 25 years at Western Wisconsin Technical College.  She had been employed as a commercial interior designer in St. Louis, MO with a specialized focus in architectural history.  In the late 1990's she bought a farm in Braymer, MO with her friend Jim Lyman.  They both loved to ride and drive horses.
She had two Belgian horses she trained to plough.  Near Coon Valley she had a flock of sheep, horses, two llamas, geese, and two border collies.  Lenna knew many people in the Coulee Region.  Neighbor Terry Miller was a good friend who was supportive in her care of animals, good friend, Jan Zenker, long-tiime friend Robert Jostad, and Mary Jo Peterson, Sun City, AZ a friend of 44 years who had taught with, lived with and traveled with her at various times of her life.
She is further survived by her niece, Leesa and great niece Natalie.
A memorial service will be held at 11:00 am on Saturday, February 20, 2021 at The Gathering Place, 133 Mason St. Onalaska, with visitation from 10:00 am until the time of the service.  Chaplain Jeff Thomson will officiate.