Raymond John Feyen
On Saturday June 22, 2019, at the age of 96, Raymond John Feyen, of Onalaska, WI, passed away peacefully in his home surrounded by his family.
He was born May 30, 1923 to Emil and Nellie (Albrecht) Feyen. Raymond was a 1940 graduate of La Crosse Aquinas High School. He married Betty (Maske) Feyen on January 18,1943, at Holy Trinity Church in La Crosse. Ray served in the army which stationed him on Tinian Island during World War II. While in the army Ray and Betty lived a short time in California before moving back to La Crosse where he began working at Northern Engraving in La Crosse and later in Sparta and continued until his retirement 43 years later. After Ray and Betty both retired they became snowbirds and began their life of leisure camping throughout the country, making many long lasting friends. When they gave up snow-birding they set roots in Onalaska, where they spent time with family and friends. Ray enjoyed needlepoint, crossword puzzles, reading, listening to music, collecting clocks and playing games on his computer.
Ray also liked going to rummage sales to find that so-called rare clock (or shopping at the outdoor malls as Ray liked to call it).   In 2018, Ray was very proud and thankful to have made it to celebrate their 75th wedding anniversary with Betty, family and friends and still making it to their 76th wedding anniversary. He had a quick wit and smile that would brighten anyone's day. Ray is survived by his wife, Betty of 76 years; 6 children, Patricia (Gary) Schultz of La Crosse, Mary (Dennis) Herbeck of Grand Forks ND, Linda Bundy of Onalaska, Jeanne La Fleur of Onalaska, William (Debra) of La Crosse, and Edward (Sandy) of La Crosse; 15 grandchildren; 29 great grandchildren; and 5 great great grandchildren. Ray is preceded in death by a granddaughter, Theresa Ann Ellenz and grandson, Michael M Ellenz. The family is very appreciative and thankful for the loving care and attention that the Gundersen Hospice nurses gave to Ray.
A memorial service will be held on Thursday, June 27, at 6 PM in the Prairie Room, at the Gathering Place, 133 Mason St., Onalaska, with visitation being held from 4 PM until the time of the service. Military honors to follow the service. Deacon Robert Zietlow will officiate.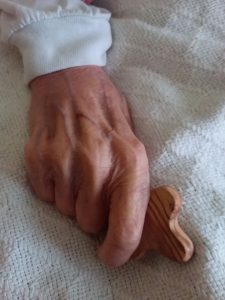 To view or download Raymond's memorial video, please copy and paste the link below into your web browser.
https://www.tributeslides.com/tributes/show/WXPDBS497ZLHPL4W?e=1